Monday, October 7, 2019 / by Nick Arndorfer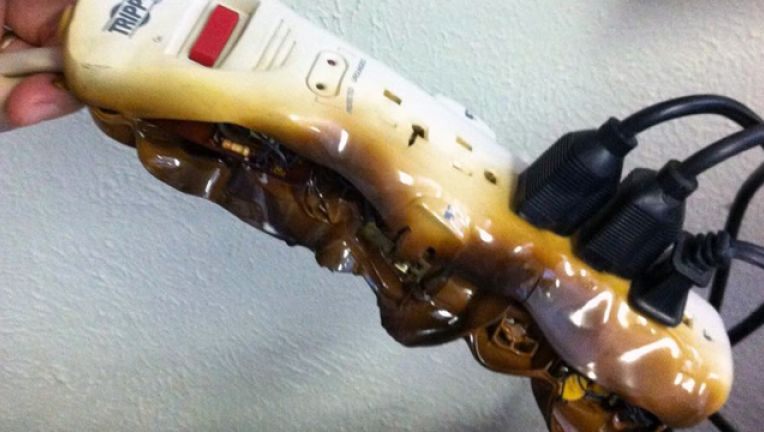 (Photo credits)
We've waited so long for these cooler temps and they've finally arrived! When this type of weather rolls in, the space heaters roll out, so we thought we should refresh our memories of a particular safety precaution...
Space heaters and power strips DON'T MIX!


The Umatilla County Fire District in Oregon posted this warning on their Facebook page:
"The weather is getting colder and people are pulling out their space heaters. We just wanted to remind you that you should NEVER plug a heater into a power strip.
These units are not designed to handle the high current flow needed for a space heater and can overheat or even catch fire due to the added energy flow."


Good to know.
The Electrical Safety Foundation International
says heating equipment is the second leading cause of home fires in the U.S. with more than 65,000 fires being attributed to them each year. The ESFI reports the fires result in hundreds of deaths, thousands of injuries and millions of dollars in property damage. Between 2011 and 2015, portable and stationary space heaters accounted for 43% of U.S. home heating fires and 85% of home heating fire deaths. YIKES!
Space Heater Safety Tips:
- Place your space heater a minimum of three feet away from anything that can burn
- Turn off your space heater when people leave the room
- Make sure children and pets are kept away from space heaters at all times
- Never leave a space heater unattended
- When it's time for sleep, turn off your space heater
- NEVER plug your space heater into a power strip
Stay warm and stay safe... we need you around!