Thursday, September 26, 2019 / by Nick Arndorfer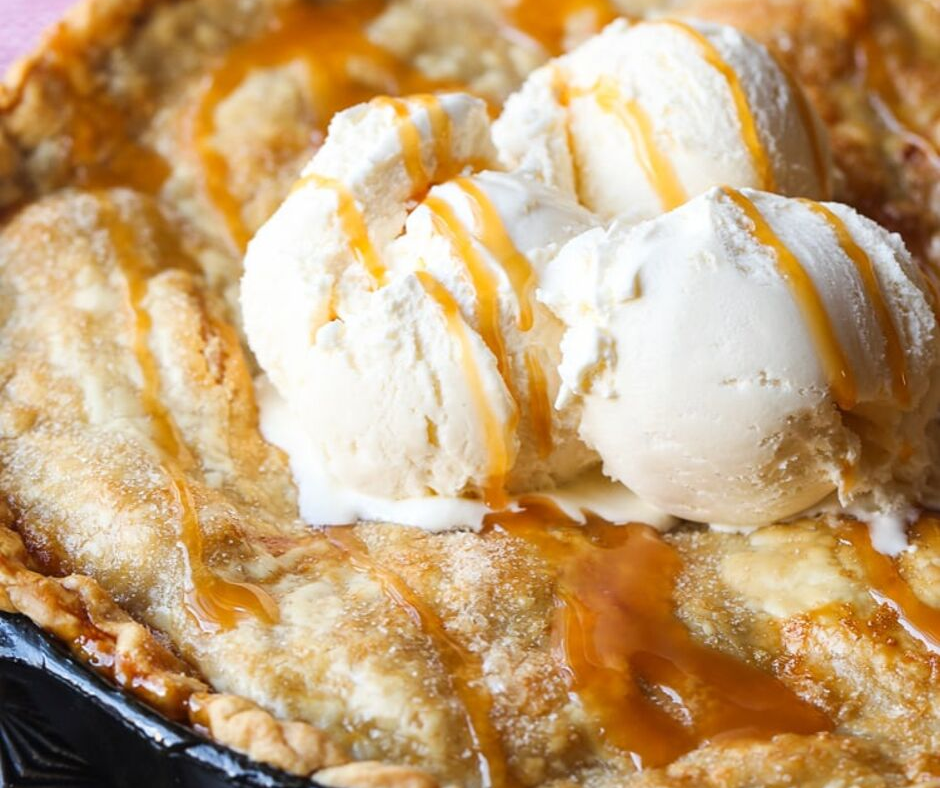 Chrissy, our Director of Marketing, loves the autumn season and all the scents and flavors that accompany it. Several years ago, she started a fall tradition of making this delicious skillet caramel apple pie for her family. It's SO GOOD we wanted to share it with you! If you give it a whirl, let us know how it turns out.
Easy Skillet Caramel Apple Pie
Ingredients
4 pounds Granny Smith Apples, peeled and cut into 1/2 inch slices

1 teaspoon ground cinnamon
3/4 cup granulated sugar

1/2 cup butter

1 cup firmly packed light brown sugar
1 (14 oz) package refrigerated pie crusts
1 egg white
2 tablespoons granulated sugar
Caramel sauce
Ice cream (Chrissy suggests vanilla, butter pecan, or salted caramel)
Directions

Preheat oven to 350. Peel apples and cut into 1/2 inch thick wedges. Toss apples with cinnamon and 3/4 cup granulated sugar.
Melt butter in a 10 inch cast-iron skillet over medium heat. Add brown sugar and cook, stirring constantly, 1 to 2 minutes or until sugar is dissolved. Remove from heat and place 1 pie crust in skillet over brown sugar mixture. Spoon apple mixture over pie crust and top with remaining pie crust.
Whisk egg white until foamy. Brush top of pie crust with egg white; sprinkle with 1 tbsp granulated sugar. Cut 4 or 5 slits in top for steam to escape.
Bake at 350 for 1 hour to 1 hour, 10 minutes or until golden brown and bubbly, shielding with aluminum foil during the last 10 minutes to prevent excessive browning, if necessary. Cool on a wire rack for 30 minutes before serving.
Serve with ice cream of choice and d
rizzle with caramel sauce
. Enjoy!
(Chrissy's recipe was inspired by this one from Southern Living!)
---