Tuesday, May 12, 2020 / by Nick Arndorfer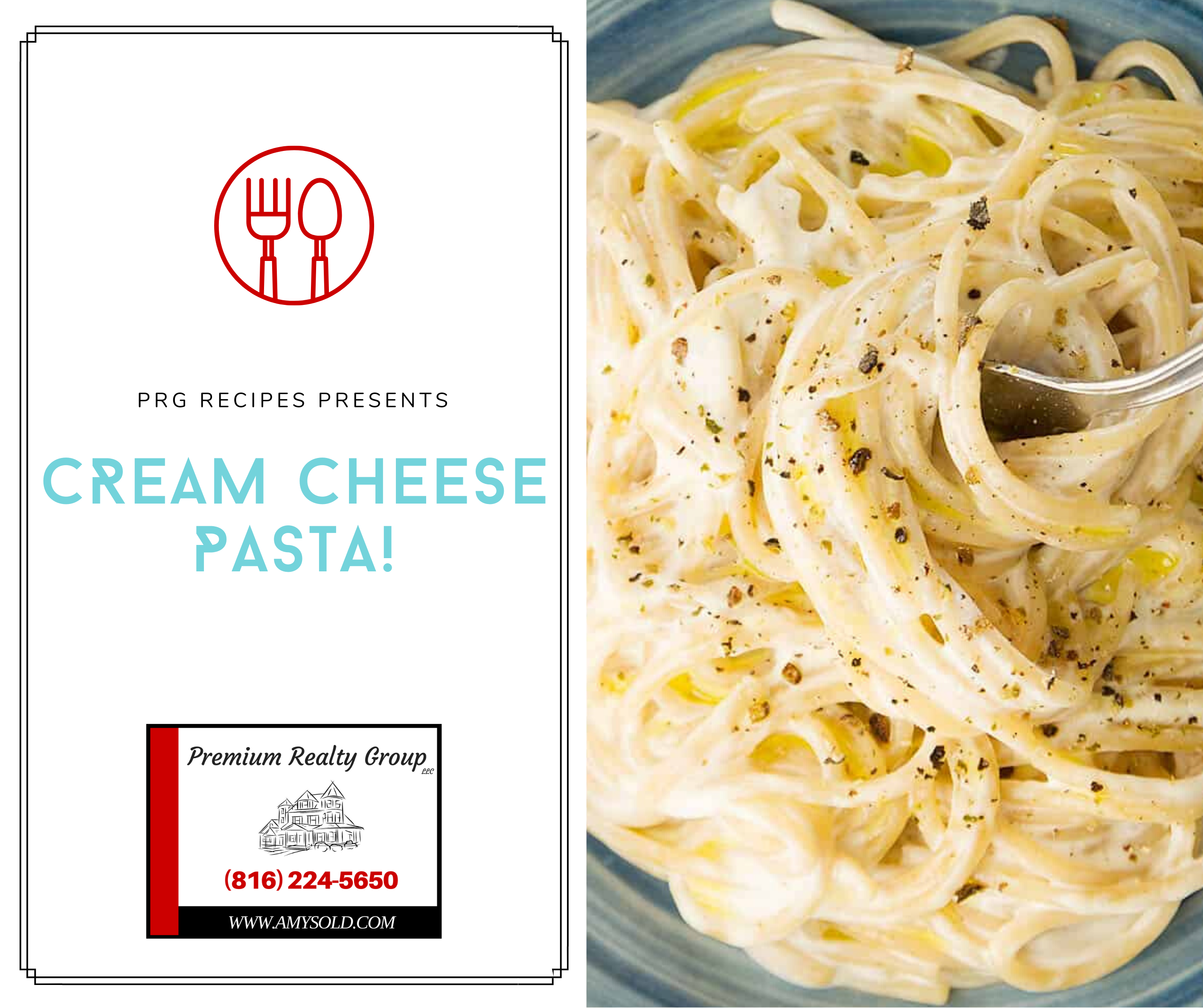 If you're looking for a quick, cheap, and completely delicious meal ready in 10 minutes, we've got you covered! This super easy pasta recipe makes the perfect midweek last-minute meal. The best part? It costs around $1.20 per serving and the whole family will love it. It's a keeper!



Cream Cheese Pasta
Ingredients

1/2 lb pasta (spaghetti or penne, but most any pasta will work)
3/4 cup cream cheese
1/4 cup freshly grated parmesan, plus more to serve
1 Tbsp olive oil, plus more to serve
1-2 garlic cloves, minced or pressed
1/2 cup cooking water, plus more if needed
Salt and pepper, to taste
1/4 - 1/2 tsp chili flakes, or to taste (optional)
Directions
In a large pot of boiling salted water, cook pasta according to package directions until al dente. B
efore draining, reserve a cup of starchy pasta water.


Meanwhile, in a large skillet, warm 1 Tbsp olive oil and gently sauté the garlic (plus a good pinch of chili flakes if you like) for 1-3 minutes. Use a low flame, do not allow the garlic to burn.

Stir the cream cheese and about 1/2 cup of starchy pasta water. Stir to combine oil, cream cheese, and water to create a nice and creamy emulsion. Your pasta sauce is ready!

Drain pasta and add to skillet. Stir well to evenly coat the pasta in the sauce; add parmesan and additional cooking water as needed to achieve a smooth, creamy consistency.

Serve immediately with a drizzle of good olive oil or extra virgin olive oil, freshly grated parmesan, and freshly ground black pepper (if you don't use chili flakes). Buon appetito!


Variations
This is a very versatile pasta recipe, so feel free to add your favorite vegetables and/or protein.


Veggies
: Add whatever sautéed or roasted veggies you like, such as spinach, mushrooms, asparagus, zucchini, peppers, or peas. Add fresh, raw ingredients that work well alongside the cheesy pasta. Arugula, basil, and cherry tomatoes taste great with this dish! Or give it a Mediterranean-inspired flair by adding sun-dried tomatoes, olives, and artichokes.
Meat:
You can also toss in some meat, such as ham, grilled chicken breast, grilled or smoked salmon, shrimp, bacon, or Italian sausage. Or, kick it up a notch by adding some Tony Chachere's Creole Seasoning, crawfish tails, and andouille sausage for a delicious bayou meal!


Quantities:
This recipe makes 2 large servings or 3 smaller servings

Parmesan:
Finely grate your own parmesan, but don't use store-bought granular parmesan as it will not melt.
Leftovers:
This dish will keep for a couple of days in the fridge. Add a tiny splash of water to loosen up the sauce if needed and reheat it on the stove or in the microwave.
---